AMG FINANCIAL GROUP co-organizes the "AMG Slogan Competition" with the Hong Kong Polytechnic University
---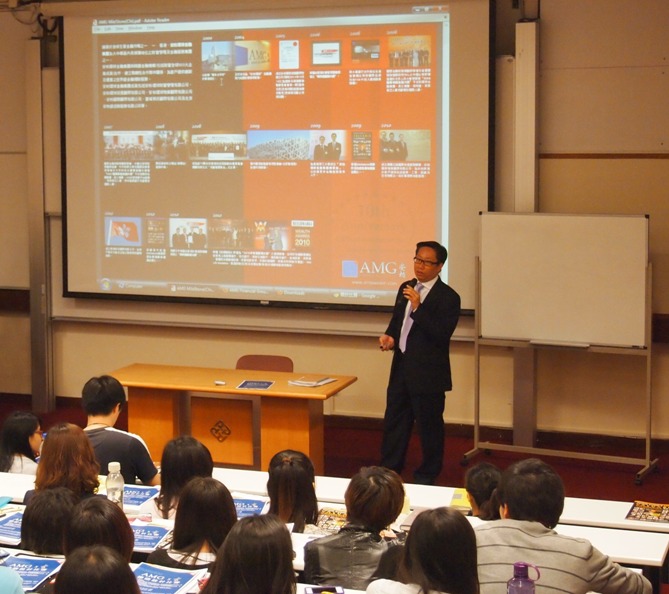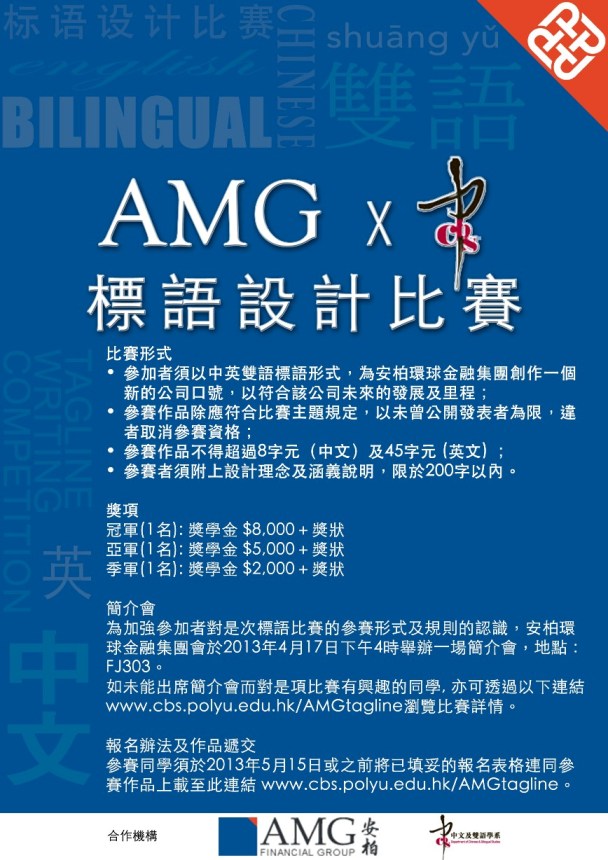 In April 2013, AMG FINANCIAL CROUP co-organizes the "AMG Slogan Competition" with the Hong Kong Polytechnic University Department of Chinese and Bilingual Studies, which provides a seldom opportunity for the students to practice the knowledge and skill that they learnt from the University in the commercial world and gain an invaluable practical experience.
Winner will receive a Certificate of Merit and Scholarship, and the winning slogan may become the official corporate slogan of the AMG FINANCIAL GROUP.
In order to let the students to have a better understanding and background of the competition.  Mr. Arnold Yeung – Chairman and Chief Executive Officer of the AMG FINANCIAL GROUP has conducted a briefing session at the Hong Kong Polytechnic University on 17th April, 2013 and shared the vision & mission of the Group as well as the requirements of the competition with the students.